About The Vaughan Agency Home Insurance, Auto Insurance, Business Insurance, Local and Long Haul Trucking Insurance, and Life Insurance in Pomeroy, Athens, Jackson, Mason, and Middleport, OH
Professional. Personal. Experienced.
The Vaughan Agency
Our agents are highly trained and licensed in their respective fields. Our staff shares our commitment to ensuring you receive the best possible service. We're members of the Professional Insurance Agents Association of Ohio, the Ohio Insurance Agents Association, Meigs County Chamber of Commerce, the Bend Area Rotary Club and a business affiliate of Partners Worldwide. We take our jobs very seriously and work diligently to deliver an unparalleled level of professional service. That's something we've been doing for years.
Equally important is our dedication to treating our clients like family. Our staff understands what's behind the products we sell and the services we offer. We help make sure that when life's unfortunate and unexpected occurrences take place, they're only temporary inconveniences rather than long-term burdens. From providing families a nice place to live while their home is being rebuilt after a fire to making medical care manageable with affordable healthcare coverage, The Vaughan Agency has the experience necessary to make life better for you and those you love.
Meet Our Staff
---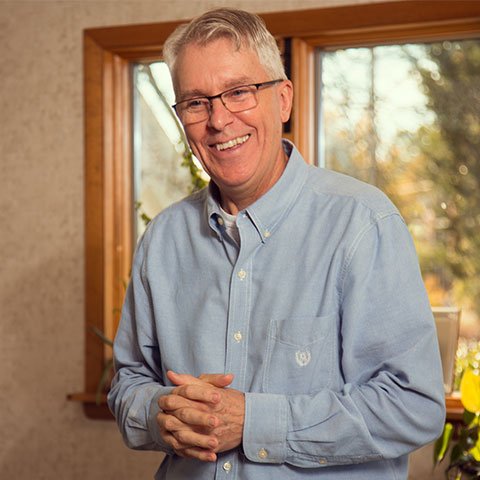 Donald E. Vaughan, Sr
Owner
Donald Vaughan started The Vaughan Agency more than two decades ago after spending his early years in retail. Don has been advising clients from around the region concerning their Health Insurance, with everything from Individual Health Plans, Group Health Plans, Employee Benefits, and Senior (Medicare) Health Plans.
Besides being licensed in Ohio and West Virginia by the respective Department of Insurance, Don is currently ACA Certified, holds a Certificate in Advanced Certified Benefits Consultants, and completes Medicare Training Annually.
Don has lived and worked in Southern Ohio his entire life and has a genuine love and compassion for our communities, businesses, and the people who make it up.
Don has been married to his wife Pam since 1976. They have three children, Dodger, Ashlee, and Cassie, and tries to be involved with his seven grandchildren. Don is devoted to his family and firmly believes that strong families are what makes our world a better place.
He has served on many boards around the area including the Meigs County Chamber of Commerce, Bend Area Rotary, both of which he has served as President. He has served on the Meigs County Council on Aging Board and has spent over 20 years as a ScoutMaster and a Sunday School teacher.
One of Don's outside interests includes working with Partners Worldwide, an organization of Entrepreneurs who work and collaborate with other entrepreneurs around the world.
When not at the office, you will most likely find Don working on one of his many projects, like remodeling a home, clearing brush, patching the road, or playing on his tractor.
You can contact Donald directly at 740-992-9784 (Office), text him at 740-591-2317, or email him at donald@thevaughanagency.com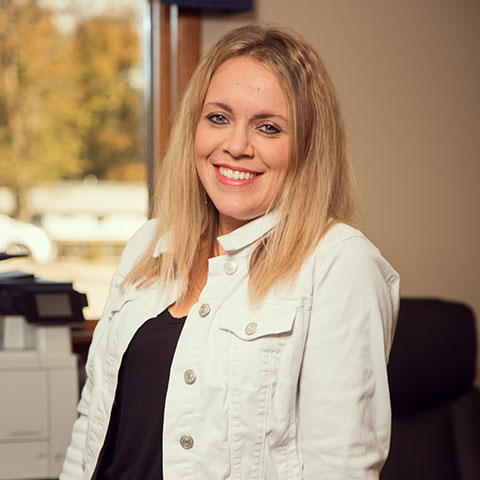 Ashlee Enslen
Producer/Personal Lines
Ashlee (Vaughan) Enslen, future Principal of The Vaughan Agency, is the Team Leader of our Property and Casualty (Home and Auto) department. She is the middle daughter of Don and Pam Vaughan and has been with the agency since 2002. Ashlee is dual licensed by the Ohio Department of Insurance for both Property and Casualty (Home and Auto) and Life and Health.
Ashlee is a 2000 graduate of Meigs High School and spent two years at Hocking College before joining The Vaughan Agency. She is married to her husband Clay and they have three daughters Eva, Mya, and Ana. They are a family of animal lovers which includes four dogs, four cats, two ferrets, two tree frogs, and two geckos, not to mention the rabbits.
Ashlee has been involved in several fundraising activities around our communities including Project Clothe The Kids, Habitat for Humanity, Blessings in a Backpack, and various others.
When not at the office you can find Ashlee obviously taking care of her extended family, but two-legged and four. You may also catch her at cheer events, karate belt testings, Girl Scouts, or dance recitals.
Ashlee's email address is ashlee@thevaughanagency.com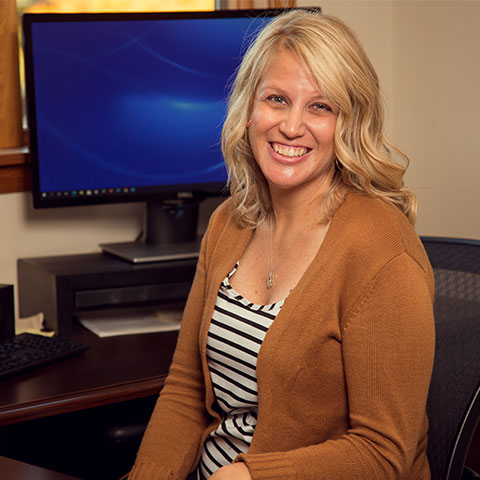 Erin Cross
Life and Health
Erin (Hartson) Cross is one of the main Advisors within our Health and Life Division here at The Vaughan Agency. Erin joined our team in 2014 and has been a tremendous asset not only to our Agency but to our clients as well. Erin is licensed with most of the Health and Life Insurance Companies available to us here in Ohio.
Erin is a 2002 graduate of Meigs High School and a 2005 graduate of Rio Grande University with an Associates' degree in Business Management. Erin earned her Life and Health Licensing through Hondros College in 2014.
Erin has been married to her husband, Austin, since 2012. The couple have a daughter that we affectionately refer to as Princess Adleigh. There are days, if you stop by our office, that you might get to meet our little Princess.
Erin and Austin are some of our community's "up and coming" entrepreneurs as well. So, if you miss Erin here at The Vaughan Agency, you might catch her at Sheer Illusions in Middleport, since she and her husband own that business as well as other commercial and residential rental units.
Besides helping people with their insurance needs, managing a home with a baby, running a hair salon, and more, you might find Erin helping with a local charity, supporting our youth ventures or you may just catch her mowing their acres of grass surrounding their home.
Erin's email address is erin@thevaughanagency.com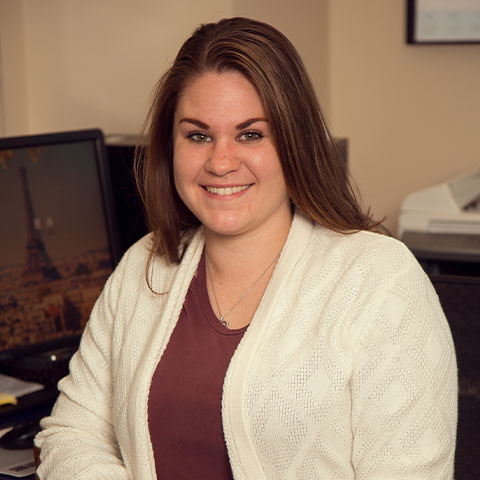 Betsy Stone 
Property and Casualty
Betsy (Wolfe) Stone is the newest member of our team, starting in 2020, and is part of our Property and Casualty (Home and Auto) Department. Betsy is a "go-getter" and is very customer-oriented. Besides helping find clients with the best coverage, Betsy is continually watching for increases in our current client's premiums to see if she can help them lower their costs.
Betsy graduated High School in 2011, graduated College in 2015 from the University of Rio Grande with a Bachelor's degree in Marketing, and finally received her Property and Casualty Licensing from Hondros College in 2020.
Betsy married Clay in the fall of 2021. Betsy, a Racine girl, and Clay, a Middleport boy, will be residing in the Mason area with their dog Benson. This means that Betsy is officially licensed in Ohio and West Virginia.
When not at the office you can find Betsy at the gym, local coffee shop, or out on a lake fishing. Betsy is also an avid sports fan, a part-time Sunday School Teacher, and is always found helping with the homework or projects of several of the office staff's children.