Life Insurance, Health Insurance, and Medicare Supplemental Insurance in Pomeroy, Athens, Jackson, Mason, and Middleport, OH, and surrounding areas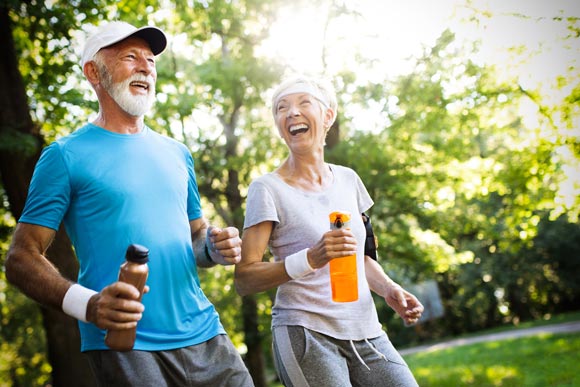 Manage Your Physical and Financial Health
Life And Health Insurance by The Vaughan Agency
Personal Life Insurance
There is no more tragic event that occurs in our lifetime than the loss of someone we love. Regardless of age or cause, it is emotionally devastating. Survivors need support, encouragement and time to heal. The last thing that should be on their minds is financial concerns.
According to the Life Insurance Marketing and Research Association, only 59% of Americans have any form of life insurance, and of those who do, half are considered under-insured. Most individuals look at life insurance as a way to pay for burial expenses. Unfortunately, this one-time expense is minuscule compared to the ongoing costs of living that a family faces after the loss of the family breadwinner or main care provider.
In one-income families, the loss of that income causes almost immediate financial hardship. Expenses continue to pile up, such as:
House payments / rent
Auto payments
Auto insurance
Auto maintenance
School tuition expenses
Health insurance
ANY extracurricular activities, including vacations
Daily living (groceries, utilities, daycare, home repairs, etc.)
Other future expenses (e.g., dental care, braces, summer camps, outings
How much coverage do I need?
The professionals at The Vaughan Agency can determine how much life insurance is necessary to provide for surviving family members. We can remove the burden of financial hardship by ensuring the stability of your family's finances should the unimaginable occur.
Our life insurance options include:
Permanent Life
Universal Life
Whole Life
Term Life
Return Of Premium Term Life (premiums are returned to you at the end of the policy term)
Fixed Annuities
…And more
Group Life Insurance
Savvy employees consider company benefits to be part of their overall compensation. When considering a position with your company, the benefits you provide are a significant determining factor. By providing group life insurance, you allow an employee to enjoy a higher payout for surviving family members without incurring the additional expense of increasing the face amount of their individual life insurance policy. You also introduce them to the importance of life insurance. For many, this may be the first time they have considered life insurance as an important part of their financial portfolio. Hopefully, you'll never know how profoundly life insurance can benefit your employee's family members, but they'll never forget.
Health Insurance
In a world where Medical Care costs continue to climb, choosing the right health insurance could be one of the most important financial decisions you ever make. In the event of an accident or catastrophic illness, the cost of quality Care is very often financially ruinous for families. Health insurance provides an affordable alternative to mitigate and manage health care expenses. The Vaughan Agency offers a variety of health insurance options, and our caring team of professionals can help you choose the right health insurance coverage for your family. We'll discuss your current health situation, your expectations and any forthcoming changes which could influence what coverage you should choose. We then present options that address your needs, looking for the most affordable policies that provide the coverage that will keep your medical costs manageable…and your family healthy.
Medicare Supplements
Medicare provides a cost-effective way for those 65 and over to pay for the health care they need. Medicare is also available to people under 65 who live with specific disabilities, as well as individuals of any age who suffer from end-stage renal disease.
Medicare Supplements cover many of the things or 'gaps' that Medicare does not. Our team can walk you through the fairly complicated task of choosing the right Medicare plan and supplement for you.
Group Health Insurance
Health insurance represents a significant expense for most individuals. A group health insurance policy not only lowers the cost for your employees but also improves Health Management strategies which can reduce lost workdays due to illness. Group Health Insurance has become an expectation for employees rather than a perk. For most considering a position with a company, not having group health insurance as part of your benefits package is considered a deal-breaker. The team at The Vaughan Agency can help put together an affordable benefits package that includes Group Health Insurance.
Our Coverage Options Include:
Major Medical
Disability Income Protection
Health Account
Medical Supplement
…And more